Meet up with
Li Yuan & Shermaine
yesterday @ Pyramid
Suppose to meet at 2pm. I thought I was the
late
one when I reached abt 2.30..
Mana tau, they came...about 1 hour later.
LOL
Hanged out at
Popular Bookstore
while waiting for them.
Since everyone had lunch already so we went to some dessert shop @ Asian Avenue for
dessert.
Catched up with each other n all.
The last time I saw them was prob during
June.
Was it?
Gah.
Walked around the mall
aimlessly
as things are getting less
interesting
eye catching.
Initially we wanted to watch
Mamma Mia
. But then wanted to save money so ended up not watching & continue to
wander
around d mall.
Settled for dinner around 7pm @
Pasta de GOHAN.
Their food are pretty tasty. But not many choices to choose from.
Shermaine getting all
hyped up
when the food arrived. =P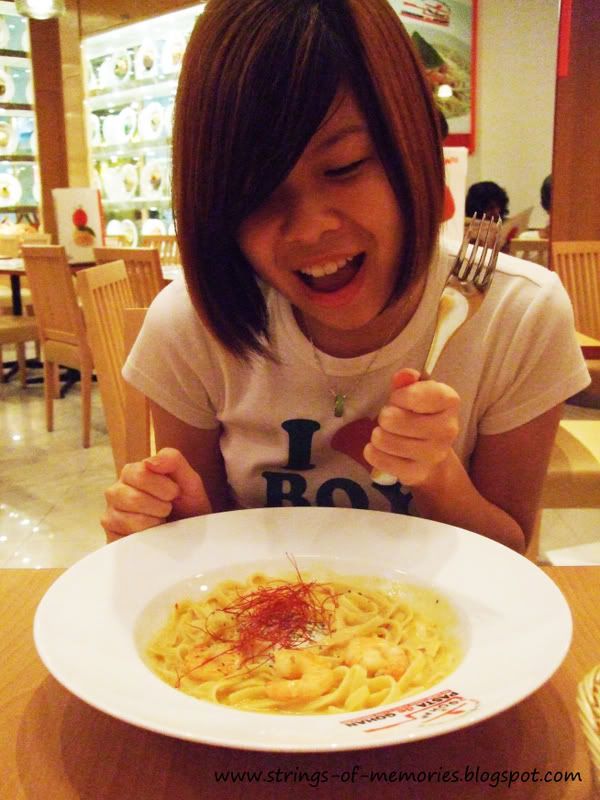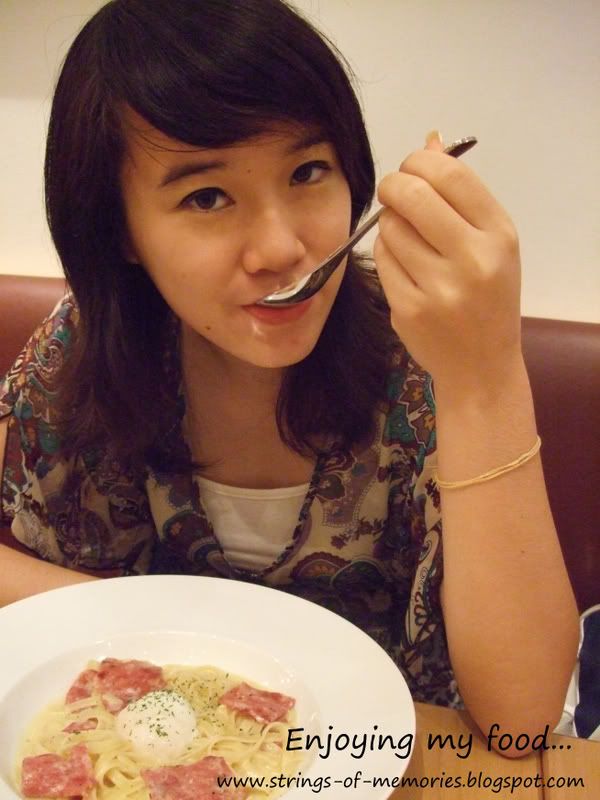 The total was RM80.75. Damn
mahal
can?
I'd rather go to Sushi Zanmai n eat. Haha.
Wandered around the mall again after dinner.
Decided to go to
J.CO
to get my yogurt.
Chilled there as we were dead tired.
Went back around 9pm.
Okay...I look
retarded
in this pic. But it was the best pic with 3 of us.